The Spring Contacts Marketplace Advantages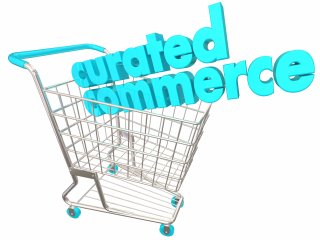 When it comes to the world of online retailing, a new trend is emerging. This new trend centers around the theme of product curation.
What is curation? It is the action or process of selecting, organizing, and presentation of online content, merchandise, information, etc., typically using professional or expert knowledge.
Single vendor product shopping can be overwhelming due to limited product catalogs. Conversely major consumer marketplace shopping can be overwhelming. Consider that a search query for a single product can easily and often generate more than 100,000 search results. There is a lot of competition, and there are many near identical products to choose from.
How is a buyer supposed to decide what to purchase?
Because of that, and to make things easier for shoppers, when searching through the internet today you'll find more and more niche marketplaces with offerings of curated collections of products combined with easy to use filters and and abundance of product support.
By using the curation approach to shopping you can remove the friction normally experienced during the discovery process for products. Essentially, by utilizing curated marketplaces, you can ease and reduce the time burden involved in identifying and purchasingthe products you require.
Consumer, and business to business (B2B) oriented companies can often struggle to provide efficient purchasing experiences. In the spring contact and test probe industries, many manufacturer sites offer weak search and discovery functionalities, and it's challenging to quickly search to locate what you need, when you need it.
Proper marketplace product and content curation can help buyers get to the right products and content quickly. Time is money!
Thank you for visiting and shopping with Springcontacts.com. Do let us know if we can improve your purchasing experience.
show