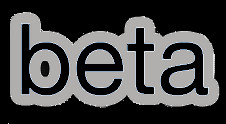 Test probe Manufacturers and Sellers often times find it difficult to locate appropriate sales channels or outlets for marketing new or overstock products.
Customers likewise have needs to research, identify, and and purchase spring contacts or test probes quickly, and preferably from multiple Manufacturers and Sellers in a single portal.
In order to provide these much needed services as soon as possible, Springcontacts.com has launched this public BETA version of its website to enable Sellers to add profiles, products, etc. and allow Customers to begin shopping for them. The site will be live to both Sellers and Customers during BETA and we'll be addressing feature development and requests for improved usability or to resolve bugs as required.
The tools and features being developed on Springcontacts.com provide the capability for Sellers of spring contacts and test probes to list and sell their products in a focused marketplace. Customers have the unique ability to cross reference or compare required parts, compare price & delivery, then purchase from single or multiple manufacturers, saving valuable time.
Users of the website can use Springcontacts.com in several ways:
Browse or search the consolidated database of products to discover the right products.
Corporate buyers will have the ability to procure products from multiple sources via one portal!
Subscribe to the newsletter to receive notifications of new products, research, or other spring contact & test probe related news.
Register as a Seller to become a spring contact provider and make your products visible to a wide customer base.
Manufacturers will have the ability to participate as a Seller, advertise their brand, or both!
Operating in open BETA will allow our web programmers to continue developing our site while Customers, Sellers, and Manufacturers utilize and test the current site features . With additional site user feedback, our web programmers will be able to more quickly identify and fix bugs, and add to, or enhance existing features.
During your use of the website, please click the REPORT A BUG icon located on the left side of the site to report any bugs or difficulties you may experience. We will correct bugs and usability issues as quickly as possible, and add new site features as soon as they come available. We will release the site from BETA once we achieve a substantial level of Sellers and Products, as well as efficient operation.
User input is essential for the success of our marketplace. If you have questions or feedback, please Contact Us. Your feedback will be greatly appreciated.
show