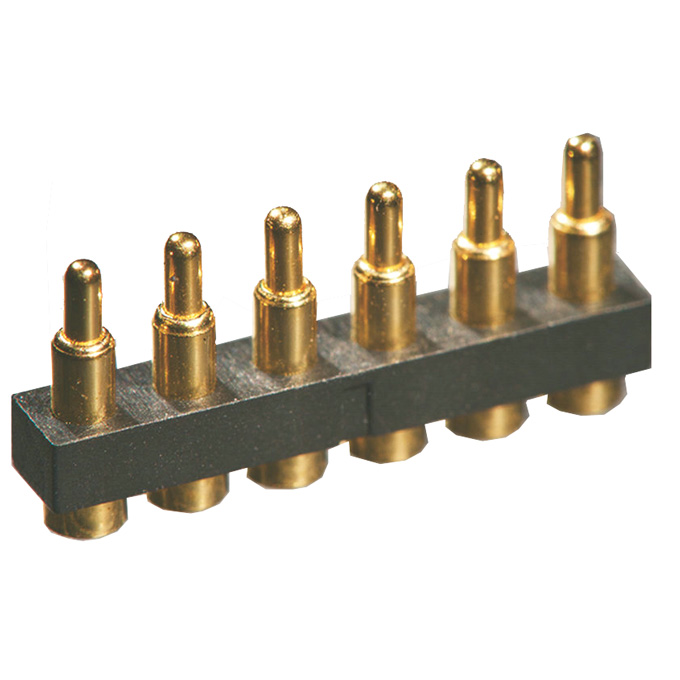 Spring Loaded Battery Probes, or Contacts, are commonly used in product applications which require high insertion life, combined with consistent and low-resistance. They are are very durable in high cycle life applications compared to most leaf spring products, and provide ample compliance where electrical and mechanical connections are required.
Compression spring loaded battery contacts are are typically molded into a housing and soldered either to a mating PCB or terminal in order to provide a permanent stable and reliable electrical and mechanical connection.
A Spring Loaded Connector, at it's most basic, consists of a plunger, barrel, and spring.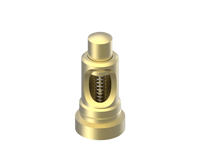 Spring loaded contacts and connectors are available to make connections between:
Battery and PCB
Antenna and PCB
PCB to External Connector
Board to Board
The spring in a battery contact typically must perform at least two roles:
to help provide pressure to hold a battery(s) in place.
to conduct electrical current from the battery(s) to the desired circuit.
The force exerted by a spring on the battery(s) often affects the electrical conductivity. The higher the force, the better the contact, especially where surface oxidation on the battery contacts may be present.
During the design, the mechanical functionality of the battery contact, including how it will be assembled, and it's suitability for specific soldering processes, should be considered.
A connector design which combines spring loaded contacts with a plastic housing can allow fitment to various shapes and sizes of products, as well as provide stability and proper work-holding and alignment during assembly.
Springcontacts.com is available to work with you, to create an effective battery contact design for your application.
show