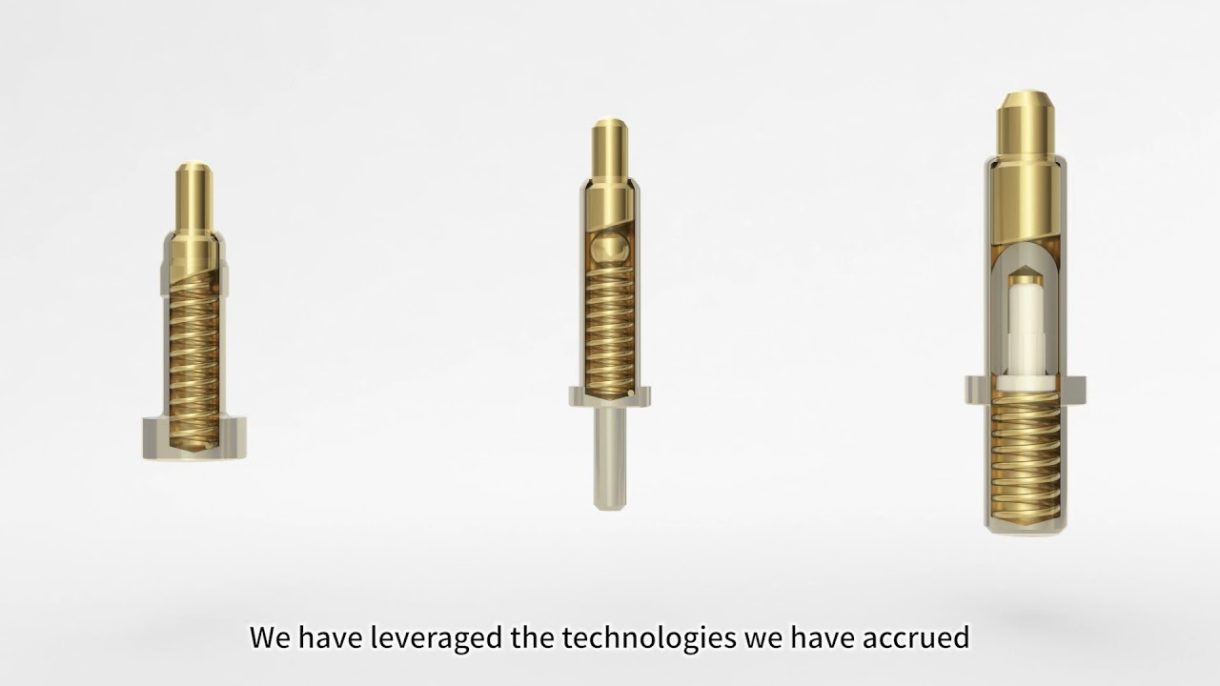 Introducing Yokowo high current pogo pin connectors.
BIOGRAPHY – Brian L. Crisp
Brian L. Crisp is an accomplished sales professional, and has traveled extensively working with customers and partners in the United States, Latin America, and Asia.  After attending the College of Southern Idaho, Brian moved to Southern California and began his career as a salesperson.  After brief experience as disability insurance salesperson, Brian found a niche in technical sales of fuel injection service & diagnostic equipment, which he pursued for over three years.  In 1991 Brian joined Everett Charles Technologies.   His aggressive sales growth in the various market segments of the Southwestern U.S., eventually led to the expansion his territory into Mexico.  This and other achievements led to his promotion to Asia-Pacific Sales Manager in July of 1997, with responsibility for sales for all of Latin American and Asia (less Japan). Additional achievements with Everett Charles Technologies include:Sales Professional of the Year in 1994Test ProbesTest FixturesPresidents Club six years in a rowSales Management positions in ECT's Semiconductor Test Group (probe cards, load boards, and spring loaded contactors)Developed, and co-developed various articles (white papers):"Interactive Fixture Engineering" exploring the use of video-conferencing in the loaded board test fixturing industry (presented at Nepcon West, 1997)"Strip Test; Evolution, Considerations, and Resources" (presented at BiTS, 2001)"Overcoming Bead Probe Contact Challenges" Enhancing First Pass Yield With Better Spring Probe Tip Geometries SMT Article:
smt.iconnect007.mediasmt.iconnect007.media
By Michael Farrell Sr., Agilent Technologies and Brian Crisp and Ken Snyder, Everett Charles Technologies "Probe Technologies to Improve First Pass Yields"  SMTA International (October 17, 2013) Brian Crisp, Ken Snyder and Tom Merline Everett Charles Technologies, Brook Sandy-Smith Indium Corporation  Article:
https://www.indium.com/technical-documents/whitepaper/probe-technologies-to-improve-first-pass-yields
Co-developed a popular "Fixture & Probe Maintenance Guide" for customer use.Active role in development of new products.Joint patent holder
Self-retained spring probe
Patent number: 6462567Abstract: An external spring probe is provided having a first section and a second section which extend and compress relative to each other. The first section consists of a tip at one end and a first contact component opposite the tip. A flange extends radially outward between the tip and the first contact component. The second section consists of a tip at one end and a second contact component opposite the tip. The second contact component is in contact with the first contact component. A flange extends radially outward between the second section tip and the second contact component. A spring is sandwiched between the two flanges surrounding the two contact components. The first and second contact components remain in contact with each other during compression and extension of the two sections.Date of Patent: October 8, 2002Inventors: Gordon A. Vinther, Charles J. Johnston, Scott D. Chabineau, Brian L. CrispIt was early in his career that Brian began diligent studies of the professional tools of sales, and effective communication, that make him the successful sales professional he is today. Brian studied advanced sales techniques from the Kappa Group, Public speaking with Toastmasters International, and has been both a student, and assistant instructor, of Dale Carnegie & Associates. Brian's successes are based on expert product knowledge, understanding the benefits of his products and services, and knowledge of the best way to present the sales message to the customer.In addition to his selling career, he has been a co-owner of a motorcycle and off-road video distribution company, and is highly active in investing. Brian also enjoys off-road motorsports, and was a Leadership Student, and competitor in the martial arts in ATA Tae Kwon Do.Brian brings his style, humor, public speaking skills, and extensive experience as a successful technical sales professional, to all of his endeavors. His successes are based on expert product knowledge, understanding the benefits of his products and services, and knowledge of many of the best known methods for product use.  His sales approach is solutions oriented and has benefited some of the most recognizable customers in the high-tech electronics industry throughout the world.   Companies such as Intel, Broadcom, Qualcomm, Boeing, Raytheon, Motorola, Lucent Technologies, Scientific Atlanta, Northern Telecom, Flextronics, and SCI are just some of the organizations who have benefited from having Brian Crisp as their sales liaison.   Today, he is a Manufacturer's Representative operating in the Southwestern U.S.
Related posts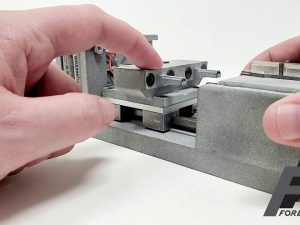 show