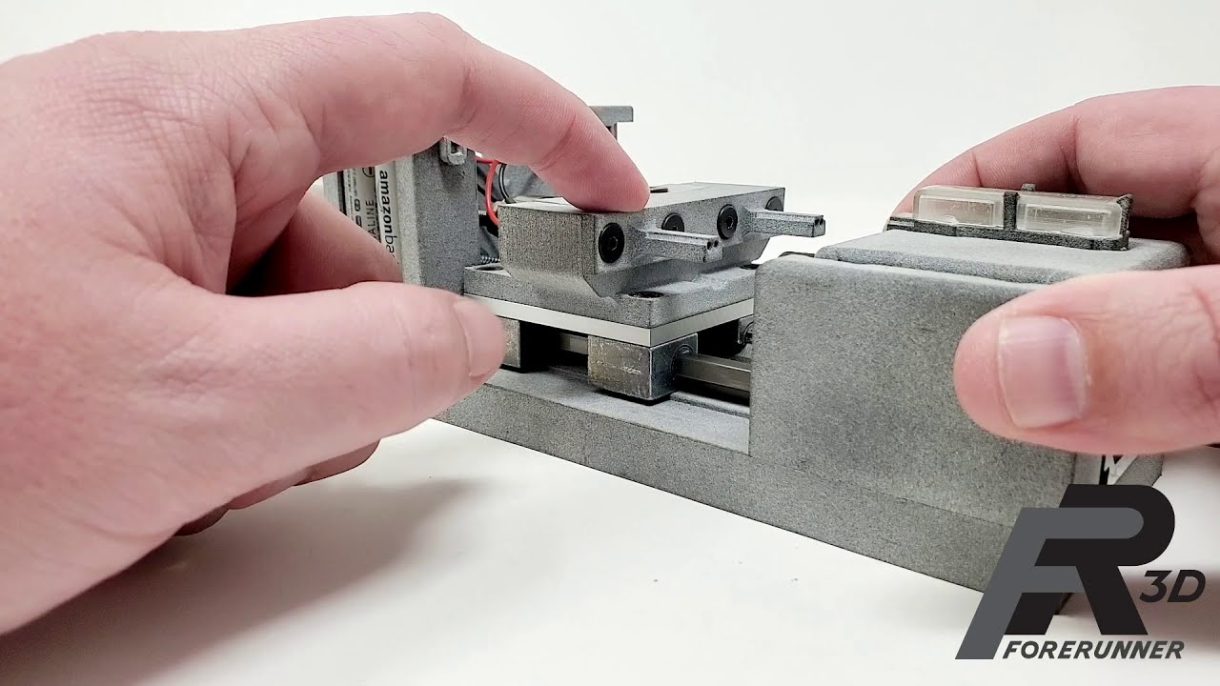 Did you know you can use MJF nylon 3D printed pogo pin nests on an electrical test machine? This is an R&D project that has been in the works for the last few months. It seems like every machine we are designing these days at DeWys Engineering has some type of end of line test for an electronic component. Also, we are constantly hearing from our machine build customers how machining pogo pin nests is a massive pain and expense for them due to the high scrap rate that come with manufacturing them with traditional machining methods.
Well, I believe at Forerunner 3D Printing we have found the perfect solution to this problem. Based on our own testing on our customers equipment along with research by our friend Eric over at Magnum Engineering we have proven that pogo pin nests can be built using a HP 3D Printing MJF machine printing in Nylon 12 and have very similar performance to nests that are machined out of Nylon 66
The best part is, you have the ability to use unlimited complexity in your design, the parts are usually cheaper, AND the standard lead time is 3-4 DAYS.
show