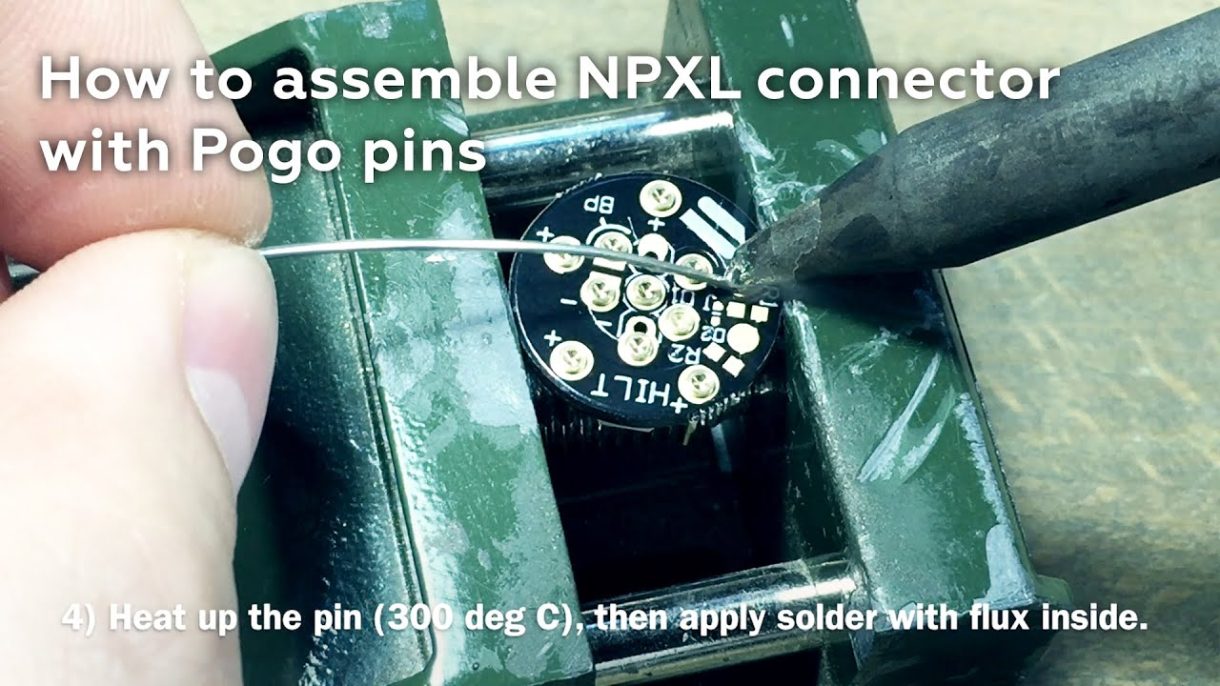 NPXL lit Connector – is the most powerful and advanced connector on the market designed by me (ShtokCustomWorx) specially for custom lightsaber builds with detachable Neopixel blades. A special feature of this particular connector is 5 onboard pixels that light up any regular shine-through blade plug when blade is out.
Demo video: https://www.youtube.com/watch?v=ag_hs-ZW4Do
Where to buy:
USA: https://www.etsy.com/listing/703775081/npxl-illuminated-neopixel-pcb-connector?show_sold_out_detail=1&fbclid=IwAR0U-O02tqEejbMpVhAoBY7Q1rzbRegQGRhdNa39X9XrmkgAf768U_t63mg
Russia: https://www.facebook.com/ShtokCustomWorx/
Here is a quick video tutorial on how to properly assemble and solder pogo pins in my NPXL connectors. I sell preassembled connectors with pins but some vendors may sell them (also will do I in the future) unassembled. I strongly recommend to watch this video before assembling!
Pins are press fit! Make sure you press them until they stop by a pcb surface! Only after that you can solder them!
Once pins are installed, it's a bad idea to remove them if you want just to replace with a different length pins, because it's very hard to take them out without damaging them. Only remove the pin in case it's damaged and needs a replacement with a new one!
show